Hilton Moving and Storage is a Naples
Moving Company with a Proven Reputation
We will work hard to prove we are among the best Bonita Springs, Marco Island and Naples Moving Companies
Home / Naples Moving Companies, Bonita Springs Movers
About Hilton Moving and Storage
The Best In Naples Moving Companies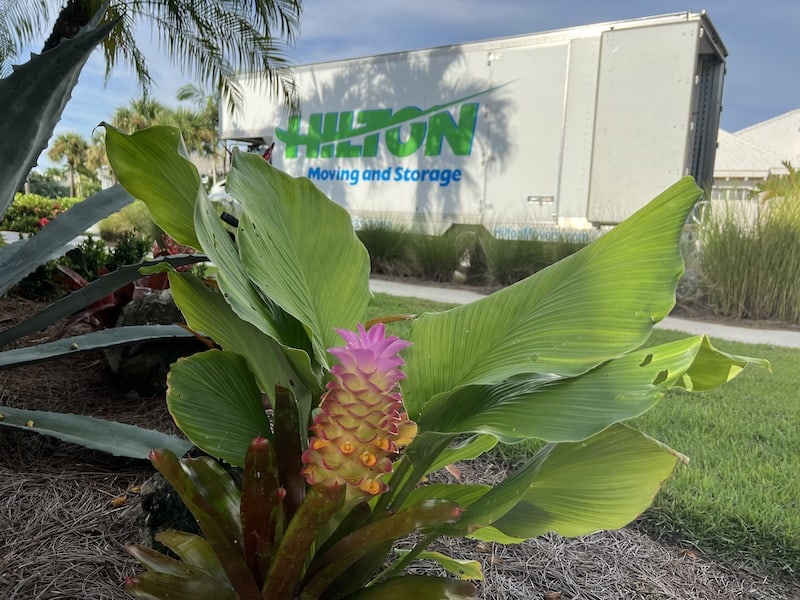 Naples' beautiful beaches draw more people to the area each year. The overall population has grown by approximately 65,000 over the last 10 years. Residents love Naples' wide array of businesses including restaurants, hotels, healthcare providers, and diverse boutique shops. Many visitors chose to live here permanently to enjoy the pleasures of our amazing Southwest Florida lifestyle.
Hilton Moving and Storage share your love for the Naples area. Therefore, we are a Naples moving company committed to making your move as comfortable as possible. It takes research to make the best choice from the many Naples moving companies. Call Hilton Moving and Storage and we will work hard to prove we are the best among local moving companies. Hilton Moving and Storage can begin carefully packing your valuables as soon as you tell us when and where you want to move. Our team of Naples movers will put our 20+ years of Southwest Florida moving experience to work for you. Let us unpack and set up your items so you can enjoy sunny Naples, Florida.
Over 35 million Americans move each year for a wide variety of reasons. This process is often as stressful as it is exciting. To reduce stress and make the move as safe and easy as possible, you need to choose the best among Naples moving companies. It's easy to overlook this critical step in the chaotic and busy schedule of the average move. Many local movers are safe and honest, but it is critical to be informed about the company's reputation and background checks of their employees and staff. In addition to cost considerations, choose only a licensed and insured Naples moving company. Your precious possessions are at stake. Research Naples moving and storage companies thoroughly and ask them any questions on your mind. Contact Hilton Moving and Storage today for an estimate on your next Naples moving task.
Not all local moving companies are the same. Mike Hilton, president and owner of Hilton Moving and Storage, understands that many clients have their fair share of disaster stories. That's why he prefers to classify our Naples moving company as a relocation service. Hilton Moving and Storage gives clients the respect they deserve, since we are guests invited into your home.
Hilton Moving professionals recognizes that the average person moves every 5 years. Mike Hilton sees each move as a new opportunity to impress their clients. We are proud of the relationships we build with each client and every job.
One of Naples Largest Moving Companies
Hilton Moving and Storage have combined the Bonita Springs moving and storage location, the Marco Island moving and storage location and the Naples moving and storage location into a newly built, customized 30,000 square foot air-conditioned facility catered to the moving and storage needs of our clients.  This is a Naples moving company that offers the best quality facility in the Southwest Florida area.  We run more than six full size trucks each day from Marco Island, Naples, Bonita Springs, through Sanibel Island, Florida. 
Of all Naples moving companies, Hilton's reputation and long standing experience is due to the Realtor relationships built, repeat clients and consistent involvement in the Collier and Lee County communities. Choose Hilton Moving and Storage to share the satisfaction our current clients already enjoy.
We can move you around the corner or across the country
Hilton Moving and Storage is a full services mover with the ability to store all your stuff!
Naples Moving Company Offering Storage And Receiving And Delivery Services
Get an estimate today for a great team of Naples Movers
Have you seen the Hilton trucks in your neighborhood?
Chances are, you have probably seen Naples moving companies in your Neighborhood. I am positive that Hilton is one of those movers. We may have even moved-in your neighbor. If so, ask them how we did. We would love to be your mover too. If you live in Naples, Marco Island, Bonita Springs or Estero Florida, Hilton Moving and Storage would like nothing better and to offer you a price on your next local or long distance move.