Hilton Moving and Storage is a Naples Mover with a Proven Reputation
Hilton Moving and Storage will work hard to prove we are the best among local Naples moving companies.
In Home Estimates
Our owner, Mike Hilton will meet you at your home to give you the most accurate estimate he can.
Always Available
This website is monitored 24/7 and is a great place for you night owls to request an estimate. Just give us both too and from addresses, a first and second choice in moving days and we will take it from there.
Our Movers
At Hilton Moving and Storage our team of movers are seasoned professional movers that truly care about your belongings.
Your Movers
Our team of Naples movers are given a background check with continued drug testing. We are clean uniformed hard working movers that are well trained and highly qualified to do the job.
We Pack
Part of our "Full Service Moving" program is the quality packing and crating of your items to move. Let Hilton do more than the heavy lifting.
We Un-pack
We display your artwork, assemble items that needed to be dismantled for transport, and unpack everything in between. We make moving day easy!
Naples Receiving
We work with designers, retail, and builders. What ever needs to be received, checked for damage, stored and delivered, we are your receiving source.
And Delivery
Along with the photo archiving and quality control of received goods, we can store and deliver to job sites, newly decorated homes or retail stores.
Your First Choice in Naples Moving Companies
Researching Naples Moving Companies? Choose a Mover with a Proven Reputation
What People Say About our Naples Moving Company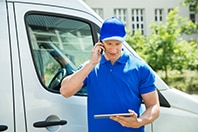 Mike and his team did a fantastic job at a home I just sold in Old Naples. The client called me and said they were everything I said they would be. The client said they were very protective of their furnishings and took extra care not to put a scratch on anything! Thanks Mike and Kara!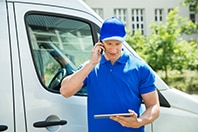 They don't get better than this! Stop looking around because the best in the business is right in front of you!!!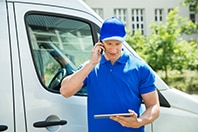 Hilton Moving and Storage reputation in the area is unsurpassed for superb service, client satisfaction, and sincerely cares about your personal belongings in the moving process. Michael Hilton owner of Hilton Moving I have known for over 15 years, he is a great person and a business entrepreneur ensuring Hilton Moving and Storage has the highest standards in the industry.