If you are looking for the best Estero FL movers, choose a moving company with a proven reputation.
We are a Southwest Florida moving company that services Naples, Bonita Springs, Marco Island and Estero Florida.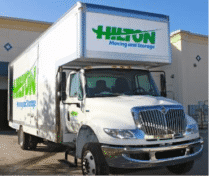 Before 1998, Estero, Florida was no more than vacant land between Bonita Springs and Fort Myers. It has grown both residentially and commercially since then but on a rapid upscale within the last 5 years. Many residents on the outskirts of this community knew preparation needed to be taken so they could be ready for the growth. Plans were established and beautiful landscaping and architecture were implemented. It is now home to approximately 22,000 people.
Hilton Moving and Storage company has seen this growth in Estero, Florida and looks forward to helping you move to this up-and-coming community. With over 20 years experience in the Moving industry, Hilton Moving and Storage takes great pride in moving your possessions and will help you set them up so you can see them in your new home.
Learn about how Hilton Moving and Storage wants to be your local Estero Moving Company
Hilton Moving and Storage company has recently expanded all Florida operations to be the best Estero Movers, Bonita Movers  and Naples moving company with one huge storage and office located in Naples Fl. Hilton's new office makes them one of the areas largest movers in Estero, Florida.
For a Google map of the Hilton Moving companies and Movers in Estero FL and other surrounding areas click here.
How to Choose the Best Estero Movers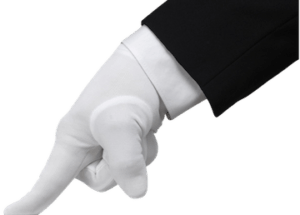 Each year 35 million+ Americans move, for either job opportunities or personal motivations. This time is usually both exciting, but stressful as well. To make sure all of your belongings return safely back with you, it's essential to take the time and examine moving companies in your area. This is an important piece that some people often overlook because of the chaotic moving process which leaves little free time to do the necessary research. Many moving companies in Estero, FL are legitimate and honest but there are those that are not. While selecting a mover, do not only look at the overall cost. Make sure they're licensed and insured. Remember, it's your possessions and memories on the line. Do your necessary research and ask your selected mover any questions you may have so you can rest assured that your possessions will be taken care of.  Contact any of our Hilton Moving and Storage company locations to get a quote for your next Estero FL move.
Storage, Receiving and Delivery in Estero, Florida
Hilton Moving company understands how to accommodate decorator and builder clients. They offer over 30,000 square feet of air conditioned warehouse space along with collector car and fine art storage. The receiving and delivery part of Hilton Moving represents a very large part of the operation.
See some pictures of Hilton's large palletized warehouse space on the Hilton Moving Facebook page.
Choose Estero movers with a proven reputation:
Don't just choose Hilton Moving because of their years of experience. Your choice should be based on others' satisfaction and confidence based on a job well done. The typical Hilton customer is either a referral or a repeat customer. Customer satisfaction should be your first reason why you should choose Hilton for your next move.
Click here to contact movers in Estero you can trust – Hilton Moving companies are located throughout Southwest FL.