If you are looking for the best Marco Island movers, choose a moving company with a proven reputation.
Marco Island's Growth and How That Effects Marco Island Movers
Did you know that Hilton Moving and Storage's new headquarters is located off CR-951? We are just a stone's throw from Marco Island. You might say that we are the closest Naples mover to Marco Island. It is only natural that we add Marco Island to our list of area's of coverage. We will be happy to jump in our car and meet you at your residence for a free quote.
Check out how close our company is to Marco Island. Click here for a Google Map of our location.
Marco Island, Florida has had a population growth of 10.11 percent since the year 2000, and in 2019 Marco's growth is still climbing. You might ask yourself, "How could Marco Island's population grow when the island is completely built out". The answer is vertically. Developers like the Anteranium Group and Ronto Construction have mastered the art of building castles in the sky. Hilton Moving and Storage strategically located their new headquarters in a spot that maximizes market reach while remaining close to the I-75.
If you live on Marco Island and you need a Marco Island Mover… good luck with that. When looking in Naples for the best mover in town, just look down the road to Hilton Moving and Storage.
With over 20 years of experience, Hilton Moving and Storage will help make your move to Marco Island quick and easy, whether you're moving from an hour away or from another state. You can trust Hilton Moving to pack all of your possessions with great care.
How to Choose the Best Southwest Florida Mover?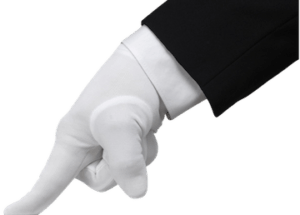 Each year, more than 35 million Americans move whether it is for career opportunities or personal reasons. This time is not only exciting but stressful as well. In order to make sure all of your belongings arrive right back with you, it's important to take the time and research moving companies in your area. This is an essential piece that some people often overlook because moving is chaotic and most times leaves little free time to do the necessary research. Many other Marco Island moving companies are legitimate and honest but there are those that are not. While selecting a mover, do not only look at the overall cost but also make sure they're licensed and insured. It's your possessions and memories on the line, so do your necessary research and ask your selected mover any questions you may have so you can rest assured that your possessions will be taken care of. Contact Hilton Moving and Storage to get a quote on your next Marco Island move.
Your Full Service Marco Island Mover
Hilton Moving and Storage has re-invented the phrase Full Service Movers. To Hilton Moving, full service is defined by allowing the homeowner to golf, go to work or just hang out at the beach while the moving company does their thing. Our Marco Island mover will walk in a house that looks like any other house, but when they are done, that home will be empty and cleaned, and all the contents relocated and reassembled at another location.
Imagine a mover carefully packing and bringing all your prized possessions to a new location and unpacking everything, hanging pictures, putting together the beds, putting dishes away, and making the beds. Now that is a moving day you will never forget! That is a Hilton full service move.
Click here for a complete list of Moving and Storage services.
Packing can be real work and if it is done wrong, it can be costly.
So if you choose to do your own packing, you may want to take a few things into consideration.
Do not over pack moving boxes — the heavier the item, the smaller the moving box.
Start packing the items you don't need as soon as you know you're moving.
Avoid mixing items from different rooms in the same moving boxes.
Put detailed labels on tops and sides of all moving boxes.
To minimize the chance of breakage, pack and unpack over a padded surface so that if you drop an item, it will land on a cushioned surface.
Lamp shades and fine china should not be packed in newspaper because the ink can permanently stain these items. Instead, use packing paper.
Check out our Facebook page for helpful hints about finding the right Marco Island movers for you.
Not all movers are the same. Hilton Moving does not like to even be listed in the moving category. Mike Hilton, president of Hilton Moving cringes when he hears horror stories about typical Marco Island moving companies. Mike likes to look at his company as a relocation service rather than a mover. His company offers customers the respect you would expect when invited into another persons home. His crew are well mannered and fully understand the art of moving.
Hilton Moving understands that the average person will move 1 time, every 5 years. To Mike, that is an opportunity to impress a person each time they move. Hilton takes pride in the relationship they build with every job.
Hilton Moving and Storage Companies have expanded their Florida operations to include both Fort Myers and Naples offices servicing Marco Island, in addition to the Bonita Springs central headquarters. With Hilton's new expansion, they are one of the area's largest movers in Southwest Florida with over six full size trucks running every day.
Click here to see a Google map of all the Hilton Moving companies and the Naples location that services Marco Island Florida.
Choose a Marco Island mover with a proven reputation:
Don't just choose Hilton Moving because of their years of experience. Your choice should be based on others' satisfaction and confidence based on a job well done. The typical Hilton customer is either a referral or a repeat customer. Customer satisfaction should be your first reason why you should choose Hilton for your next move.
Click here to contact a Marco Island mover you can trust – Hilton Moving companies are located all throughout Southwest Florida.