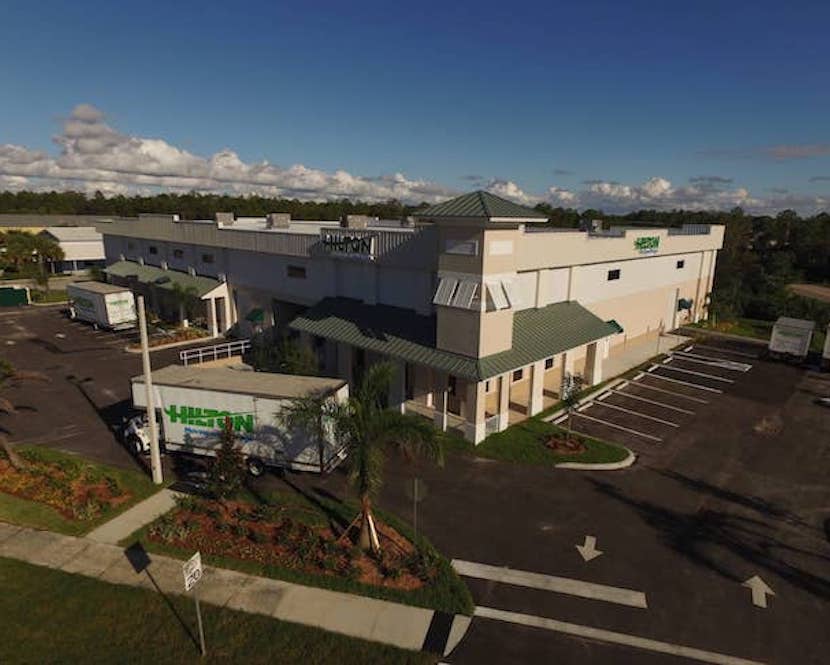 Fort Myers, Florida has had a population growth of 22.64 percent since the year 2000. It is situated in Lee County and is the historical and governmental hub of Lee County as well as one of the major tourist destinations in Florida.

In the business for over 20 years, Hilton Moving and Storage will make your move to Ft. Myers swift and relaxed, whether you're moving an hour away or from another state. You can trust Hilton Moving to pack all your belongings with great carefulness.

Hilton Moving and Storage has transformed the idea of Full Service Movers€œ. To Hilton Moving, full service means allowing the homeowner to golf, go to work, or simply relax at the beach while our moving company does the heavy lifting. Our Fort Myers movers carefully pack and transport all your cherished belongings to a new location and then unload everything, hang pictures, put together the beds, and put dishes away. It's a moving day you will never forget! That is a Hilton full service move.

Click here for a wide-range list of Moving and Storage services found in your Ft Myers area.

Packing can be complicated work and if it is done wrong, can be costly. Check out our Facebook page for helpful hints about finding the right Fort Myers movers for you.

About Hilton Moving and Storage
Not all movers are the same. Hilton Moving does not like to even be listed in the moving category. Mike Hilton, president of Hilton Moving, cringes when he hears horror stories about typical Fort Myers moving companies. Mike likes to look at his company as a relocation service rather than a mover. His company offers customers the respect you would expect when invited into another persons home. His crew are well mannered and fully understand the art of moving.

Click here to watch a YouTube video on what our clients say about us.

Each year more than 35 million Americans move, whether it is for career opportunities or personal reasons. This time is not only exciting but stressful as well. In order to make sure all of your belongings arrive right back with you, it's important to take the time and research moving companies in your area. This is an essential piece that some people often overlook because moving is chaotic and most times leaves little free time to do the necessary research. Many other Fort Myers moving companies are legitimate and honest but there are those that are not. While selecting a mover do not only look at the overall cost but also make sure they're licensed and insured. It's your possessions and memories on the line, so do your necessary research and ask your selected mover any questions you may have so you can rest assured that your possessions will be taken care of. Contact Hilton Moving company to get a quote on your next Fort Myers move.

Choose Ft Myers movers with a proven reputation:
Don't just choose Hilton Moving because of their years of experience. Your choice should be based on others' satisfaction and confidence based on a job well done. The typical Hilton customer is either a referral or a repeat customer. Customer satisfaction should be your first reason why you should choose Hilton for your next move.

Click here to contact a Fort Myers mover you can trust – Hilton Moving companies are located throughout Southwest Florida.