They were the only!
They were the only company in Naples big enough to handle the amount of incoming designer furnishings I need stored. They received all the items and I got records of everything as it come in. Very professional.
I highly recommend Hilton Movers!!
Hands down the best and most Stress- free move I have ever had! The movers were very professional and efficient. I had a large amount of Antique China and it moved without a scratch.
I would use them again.
Very good mover. Searched Naples Movers and they came up. I researched and they got my move. My closing and new home purchase did not fall on the same day. I needed to store my stuff and move twice. What a pain. But Hilton was able to get it done and they did a great job. They took a stressful situation and made it less stressful.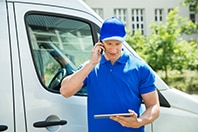 The level of service at Moving Company is fantastic. Having been since my first move, I am consistently impressed by the professionalism of every staff member I have come in contact with. Thank you!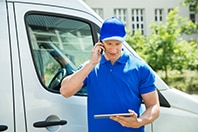 Just wanted to write to say thank you for the service you provided for helping us relocate. You were extremely courteous, very professional, knowledgeable, and prompt. Everything went according to schedule en tight planning.Thank you again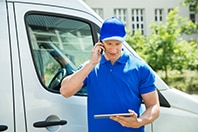 Our complete office was moved to a different state. All in 3 days time! We ordered the packing service and "unpack & install" service. We opened the door to our new office and could start the same day. Their care for our furniture was excellent.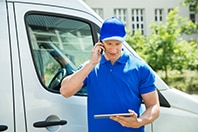 I am impressed with their designer receiving and storage. No other company in Naples is big enough for my demands.
A great company.
Hilton Moving and Storage has a competent, professional Team, including movers and storage facility staff, particularly Chris (storage facility manager), Eric (operations), and, Kelly (front office-communications and billing). I have dealt with this company for more than 15 years, on and off, both for myself & wife as well as, close relatives over the years. I have returned to them for good reason(s), and recommend without reservations. They also have warehoused our household goods and belongings at their expansive, modern storage site at 3500 Shearwater Street in Naples, Florida 34117. Your household goods and belongings are inventoried, mapped as to location, and crated securely, and insurance is available.